TO BE CHILDREN OF GOD OR SERVANTS OF GOD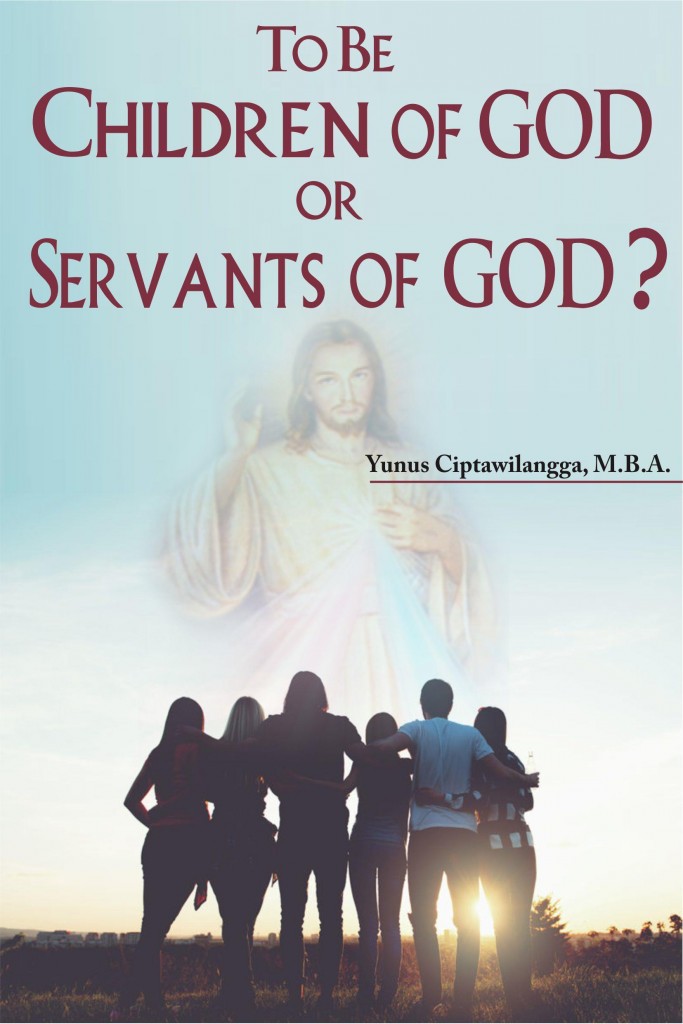 TO BE CHILDREN OF GOD
OR
SERVANTS OF GOD
Recently, there is a popular Christian song:
This life on earth is provided with chances
This life giv'n us is meant to serve God our Creator
Don't waste what the LORD GOD has bestowed on us
This life should be(come) a blessing for others
Please, dear Lord, use my life for Your glory
While I 'm still strong and in good health
And when the time comes, one sure day
That my strength would fail me, Lord
My life on earth then has been a blessing
(This Life Is Meant to Serve God — Free translation)
This song shows a principle that our lives should be used to serve God. The concept that God's greatest desire for us is to serve Him is not something new. Many hold to this principle, among others Pastor Rick Warran. In his book entitled The Purpose Driven Life, he started with a question, "What on earth am I here for?" God created us for a certain definite purpose. What was His purpose? The purpose was to glorify God by serving Him. This book offers various ways how to serve God.
Likewise Max Lucado in his book "Cure for the Common Life describes that many people want to serve God, but they do not know how, or what to do. Then Max Lucado stated, "If we want to serve God, discover our talents and use them to serve God."
Yet, is it true that God's greatest desire is for us to serve Him?