FOUR TYPES OF CHRISTIANS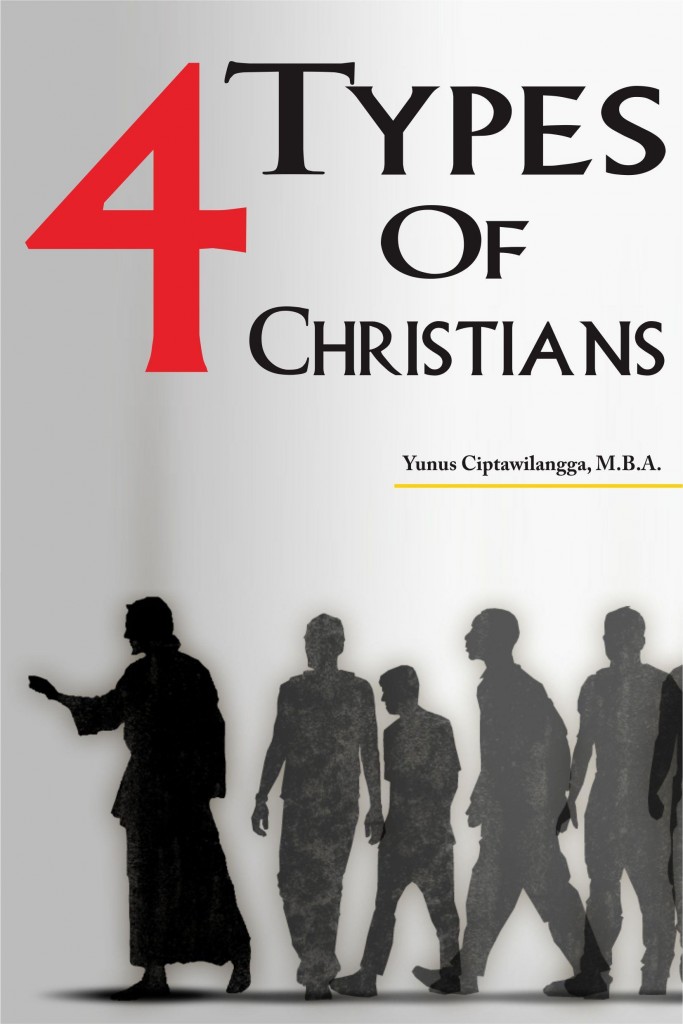 FOUR TYPES OF CHRISTIANS
FOREWORD
Actually the writer has no plan to write this book about "Four Types of Christians" since this material was already discussed in a simple way in the writer's book entitled "The Great Tribulation and The Seven Seals".
However, early last August when the writer was making his final preparation to preach at one of the churches in Bandung, the writer's interest was diverted to change the prepared material for his message with "The Parable of The Sower". The next day he conveyed this message under the title "Faith and Wealth".
The writer was surprised when shaking hands with the congregation at the end of the service, quite a lot of people thanked him for the sermon he had delivered. Likewise, it occured when the material was delivered in another church. Therefore the writer decided to write down this material as a book.
In this book the subject of the Christians' responsibility to pay tax is also discussed.