HEAVIEST TEMPTATIONS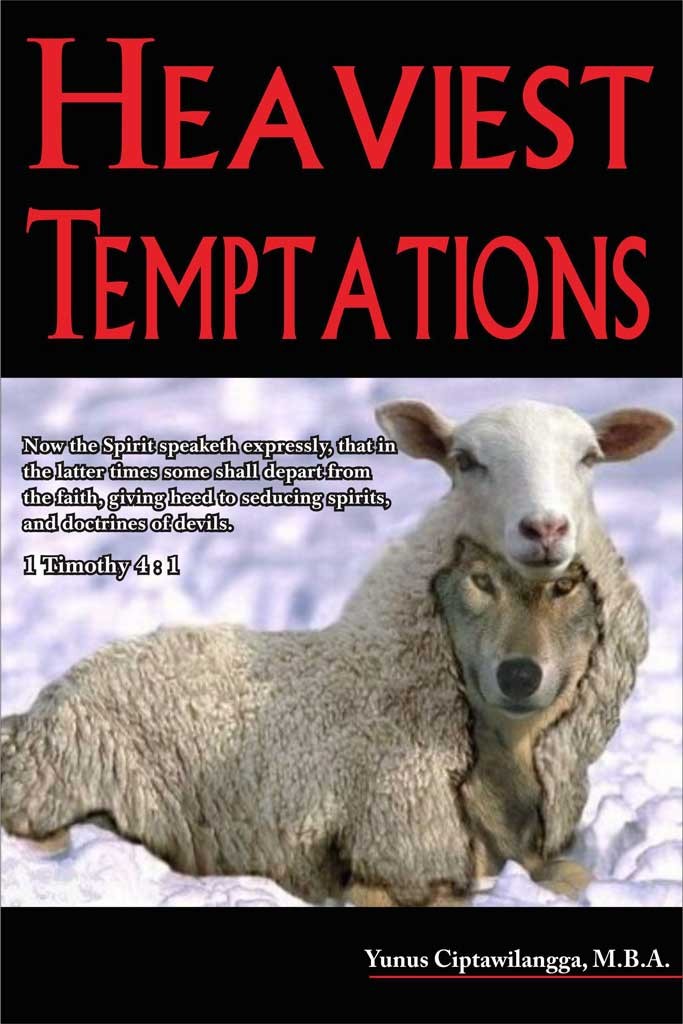 HEAVIEST TEMPTATIONS
Facing temptations are common experiences of God's children. However, we need to be vigilant or alert against any temptations, since they can fail our faith and cause us to fall away. Basically a temptation has two opposite sides, to weaken our spiritual growth or to strengthen it, and this actually depends on how we respond to the temptation we are facing or experiencing, as it is confirmed in James 1:2-4,
2 My brethren, count it all joy when ye fall into divers temptations, 3 Knowing this, that the trying of your faith worketh patience. 4 But let patience have her perfect work, that ye may be perfect and entire, wanting nothing. (KJV)

Or 2 Consider it pure joy, my brothers, whenever you face trials of many kinds, 3 because you know that the testing of your faith develops perseverance. 4 Perseverance must finish its work so that you may be mature and complete, not lacking anything. (NIV)
If our perception or comprehension on temptations is too shallow, we probably live in denial and submit to a poor lifestyle to the detriment of our spiritual life. On the other hand, if our perception on temptations is too narrow, we become discouraged, dispirited, and live a fearful life, not believing that God bestowed us His power and purpose in our lives.
The Lord Jesus declares, "Watch and pray, that ye enter not into temptation: the spirit indeed is willing, but the flesh is weak." (Matthew 26:41). The phrase "that ye enter not into temptation" indicates that there is a possibility we fall into temptation, and temptation could be dangerous.